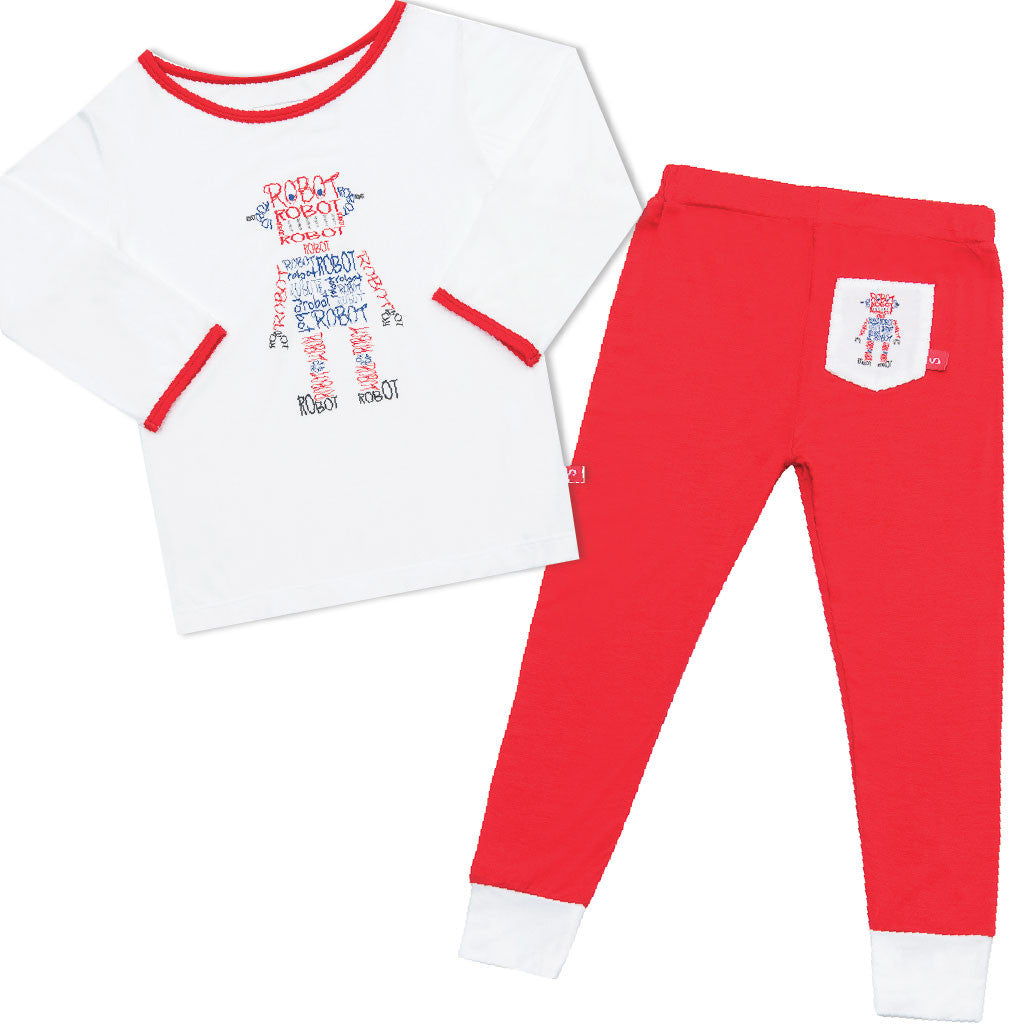 Bamboo long John Pyjamas - Roberto the Robot
Bamboo long John Pyjamas - Roberto the Robot
Details
These Robot Pjs are our very own Handsome Ransom's favourite! Top : White with red trim and screen print of the best robot ever! Bottoms: Red bottoms with a robot printed pocket.
These lovely soft bamboo long johns, with their screen printed ultra cute contrasting pockets are a Snug-a-licious favourite. Matched with their long sleeve pyjama top, they make a perfect set for lounging and sleeping and as a perfect under wear in the cold.
95% Bamboo Viscose, 5% Lycra
We recommend that you turn the garment inside out when washing
Adorable!
My son could not looker cuter in these and I absolutely love them!! He can wear them all year and just seems so comfortable.
Love these pjs
These are by far my son's favourite pjs. They are soft, stretchy and long lasting. We wear them year round and they are perfect for traveling in too. Can't wait to get out next set. Highly recommend
What a lovely review! Thanks a lot :) Hang tight, the next collection should be here just in time for Christmas ( fingers crossed!)
Great gift!
Bought these for my nephew as a bday gift and he was delighted with them! I'm told he wants to wear his "softie pjs" to bed every night!
Delighted that he loves our stuff too! :) Thanks so much for the review!