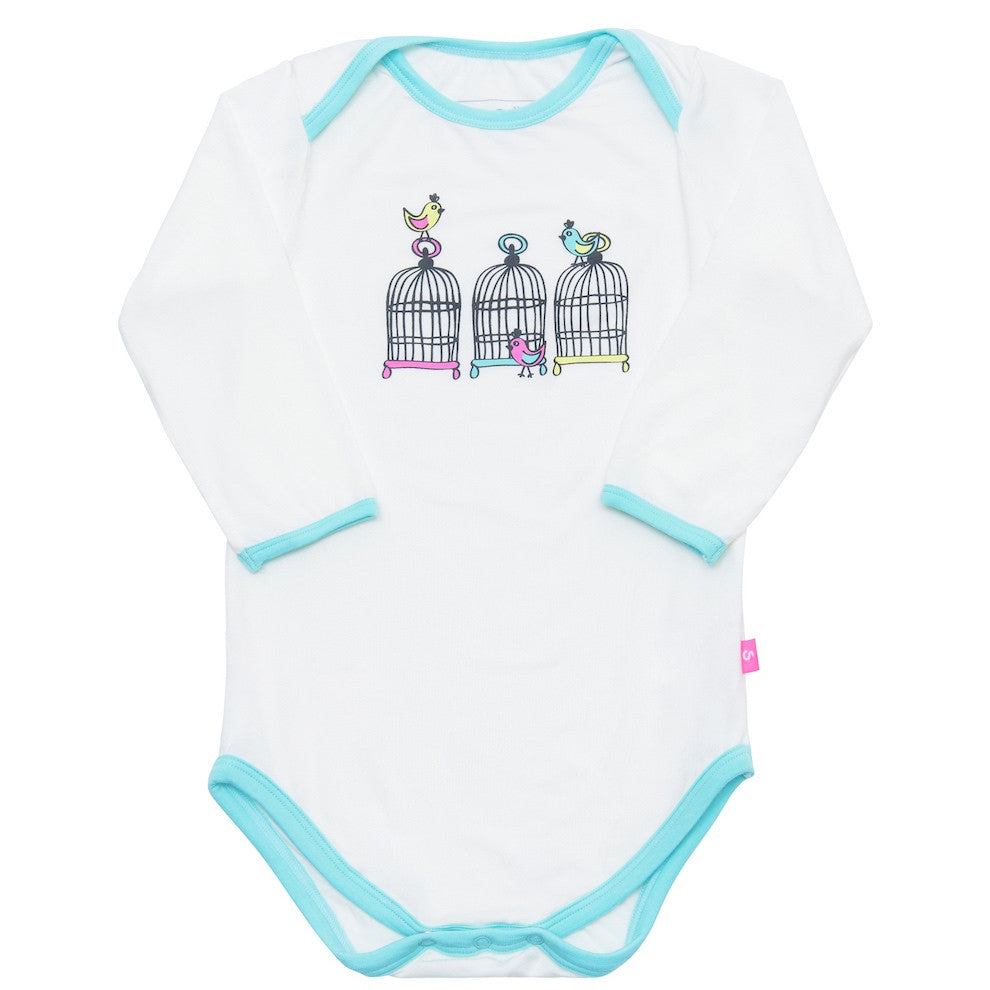 Bamboo long sleeve onesie - Lucy's Birdcage
Bamboo long sleeve onesie - Lucy's Birdcage
Details
White long sleeve onesie with a beautiful bridcage screen print on a lovely white onesie with pale aqua trim. Perfect little girls summer wear, or as a lovely winter underlayer.
95% Bamboo Viscose, 5% Elastane
We recommend that you turn the garment inside out when washing
love it
love the design and how comfy the material is
Beautiful items and very fast delivery
The baby grow is so soft and cosy and is the perfect gift for a friend in the UK as it has the HK influence of the chinese bird cages. Great communication and fast delivery.